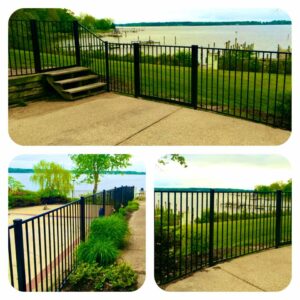 What beautiful river view with an ornamental fence installation! If you want a fence that still gives you a beautiful view ornamental aluminum is the way to go. So if you are in any Southern MD counties and want aluminum fencing Massey if your choice. Or any of these services:
Repair Work:
Fence installation before winter can significantly reduce your home heating costs.
Fence Installation:
We install fencing in Southern MD and VA for homes and businesses.
Gates:
The right gate is as important as the fence you choose. We only deal in quality products.
Design Services:
Let our professionals help you design the perfect fence for your home or office.
Call or email Massey today for a FREE estimate!!