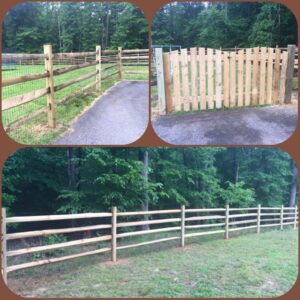 Click on photo to enlarge
Massey can design and install treated wood split fences with black wire mesh in Southern MD to keep your dogs corralled.
Our Custom Built Wood Fencing includes:
Pressure-treated preserved lumber
Weather repellant & weather guard waxing
ACQ Treatment safe for playgrounds, daycares, and home use.
Call or Email Massey today!!